The all-star lineup of KILL DEVIL HILL continues to showcase its power. Debuting the second single from the upcoming album which is due out in 2023 through Legend Recordings.

Introducing the new track- "You Can't Kill Me California"
When we spoke to the group, here's what Guitarist Mark Zavon had to say about the new song.
"California may just be the tip of the iceberg, but it's no secret that things have been getting more difficult for people all over the world. Times are getting tougher and every day it seems harder to navigate the troubled waters, especially here in LA. This straight-ahead rock tune was inspired by that frustration. The aggressive lyrics shine a unique light on some of the reasons that California has seen a mass exodus recently, and why so many of us are fed up with being overworked, underpaid and pushed into a corner."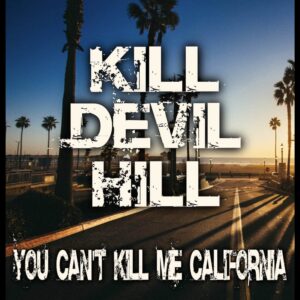 Kill Devil Hill signed with LEGEND Recordings earlier this year and will continue to launch new material leading into a full-length album to come in 2023 as well tour dates and more. You can keep up with the band at www.killdevilhill.com